» email this song to a friend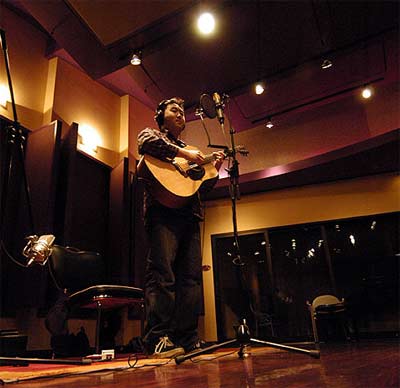 My sister's friends asked me to record this John Hiatt song for the first dance of their wedding. I recorded it in about a day in my parent's house. My sister Aya (who is also the background voice on the +/- cover) sang the harmonies and "have a little faith" refrains near the end. I originally looped my voice in falsetto at the end to try and emulate a choir.
After listening to it a few times, I realized that I needed a professional singer to get that "heavenly" sound. I called my girlfriend Yumi Thomas, an amazing singer, and looped her about 30 times! It really made the track!
Then, I listened to it and danced to it with her- to make sure it would work for a wedding dance. It did!
9 Comments so far
Add a comment
Add a comment